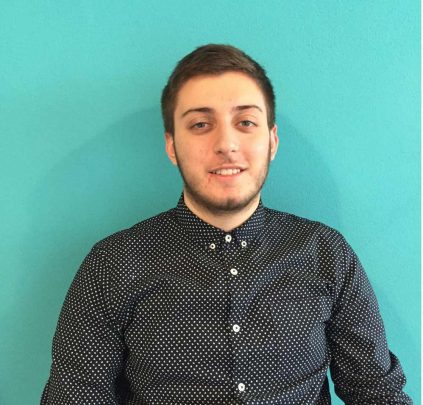 Hi! My name Ruben Vezzoli, I'm 16, 17, 18, 19, 20, 21, 22 years old and I was born in Piario, a little village in the county of Bergamo.
When I was 13 years old, I discovered the world of Online Marketing it was love at first sight! In the beginning, I opened several blogs, and I promoted them on social media and search engines.
At the age of 16, I felt the need to start confronting with someone who did not know more than me: and that is why I opened this blog, a place where I can share my ideas and discuss with other online marketers.
I then met Andrea, who gave me the chance to support him with his clients.
At the age of 19, I graduated at the high school in accounting & marketing at the IISS "Andrea Fantoni" with a thesis about the e-commerce world.
During the last months of high school, I decided to leave Italy and move to Berlin to work for Lesara, a clothing & lifestyle e-commerce company based in Berlin.
Conferences
"How to create and manage AdWords campaigns of e-commerce websites" | La Settimana della Formazione – 30.11.2016
"Data-Driven Marketing: how to improve the performance of an e-commerce website using the data" | E-commerceHub –  10.2017
 Interviews
International Search Marketing For Ecommerce Brands | International SEO
Ruben Vezzoli | Data-driven marketing: the impact on the company business [italian]
SEO for e-commerce websites: how to increase the visibility of an online shop? [italian]