In this article, I selected some new affiliate marketing techniques that you should try out in 2018. As you may know, many new trends are appearing in the affiliate marketing world, and that is why I want to help you figure out which techniques can really boost the performance of your campaigns.
Google News
If we look at the last 3 years, we can see that the big e-commerce companies are focusing more and more on hourly-daily promotion (Black Friday, Singles Day, Amazon Prime Day). That is why Google News is becoming an important traffic source for all the publishers.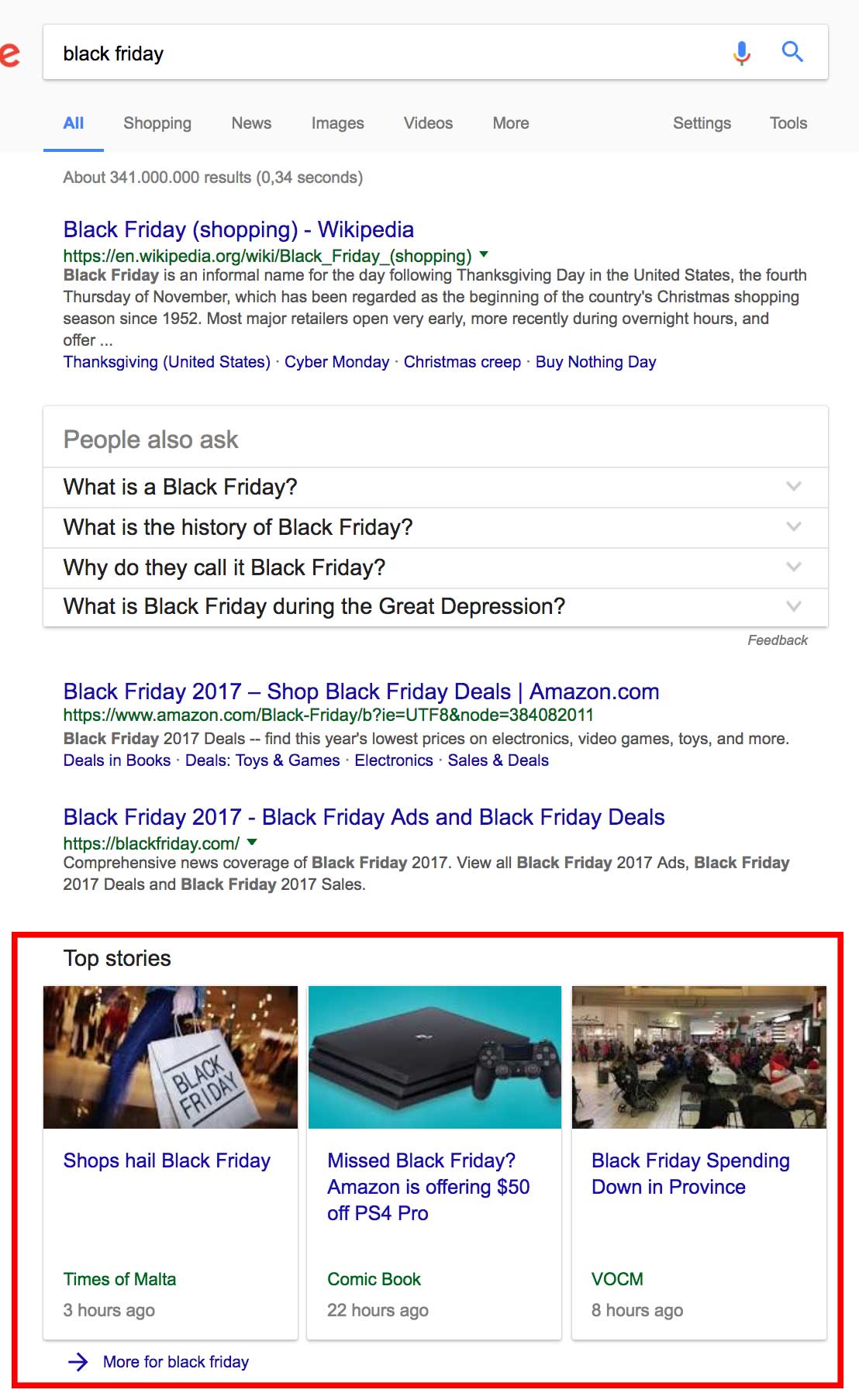 As you can see in the picture above, in a couple of hours you will be able to rank your article for high-volume queries.
The big newspapers start to post contents one week before the event, to be able to generate traffic also from long tail (low-volume and high-purchase intent queries).
Google Trends + Real Time Data
Since last week, it is possible to have access to the real-time data of Google Trends for Google Shopping, Images and YouTube. This feature is going to help the affiliate marketers that are always seeking new niches/products for their websites.
For example, if you check the trend of the keyword amazon, you can see that the search volume for "Amazon Echo" and "Apple Earbuds" increased in the past month.
Super interesting the tool developed by Danilo Petrozzi – RisingSERPs export from Google trends all the raising search queries.
Say goodbye to boring content
The "classic" affiliate website is a container full of organic search-optimised content.However, if you look at the most successful affiliation platforms born in the last five years, you will see that their approach is different from the past.
Let's take 21Buttons for example; people use the app to take pictures of their outfits, tag the products (connect the items in the image to the brand's online shop) and earn money whenever a user click and buy one of their clothes.
The main focus of the company is not content production rather the experience of the users with the platform based on user-generated content and influencers.
I believe that in 2018 real-time marketing and UGC-social platforms are going to be two big topics for all the affiliate marketers that want to scale even more their business and want to stay on top of the innovation wave.
While I was writing this post, I listened to: