After a couple of months, I finally had some time to update my blog. (It will probably take 10-20 seconds to load all the pictures, sorry for that, but I wrote this post on my phone and I couldn't compress the pictures 😉 )
Today, I want to do a quick recap the Google Marketing Live if yesterday, where the company presented the upcoming features and updates of his marketing platforms.
As already mentioned during other conferences, Google is focusing a lot on Machine Learning and they are try to leverage this technology in order to speed up the campaigns management and also allow non-marketing people to use the platform.
I'll add some links to Google blogposts, where you'll find further information about a specific topic/feature.
YouTube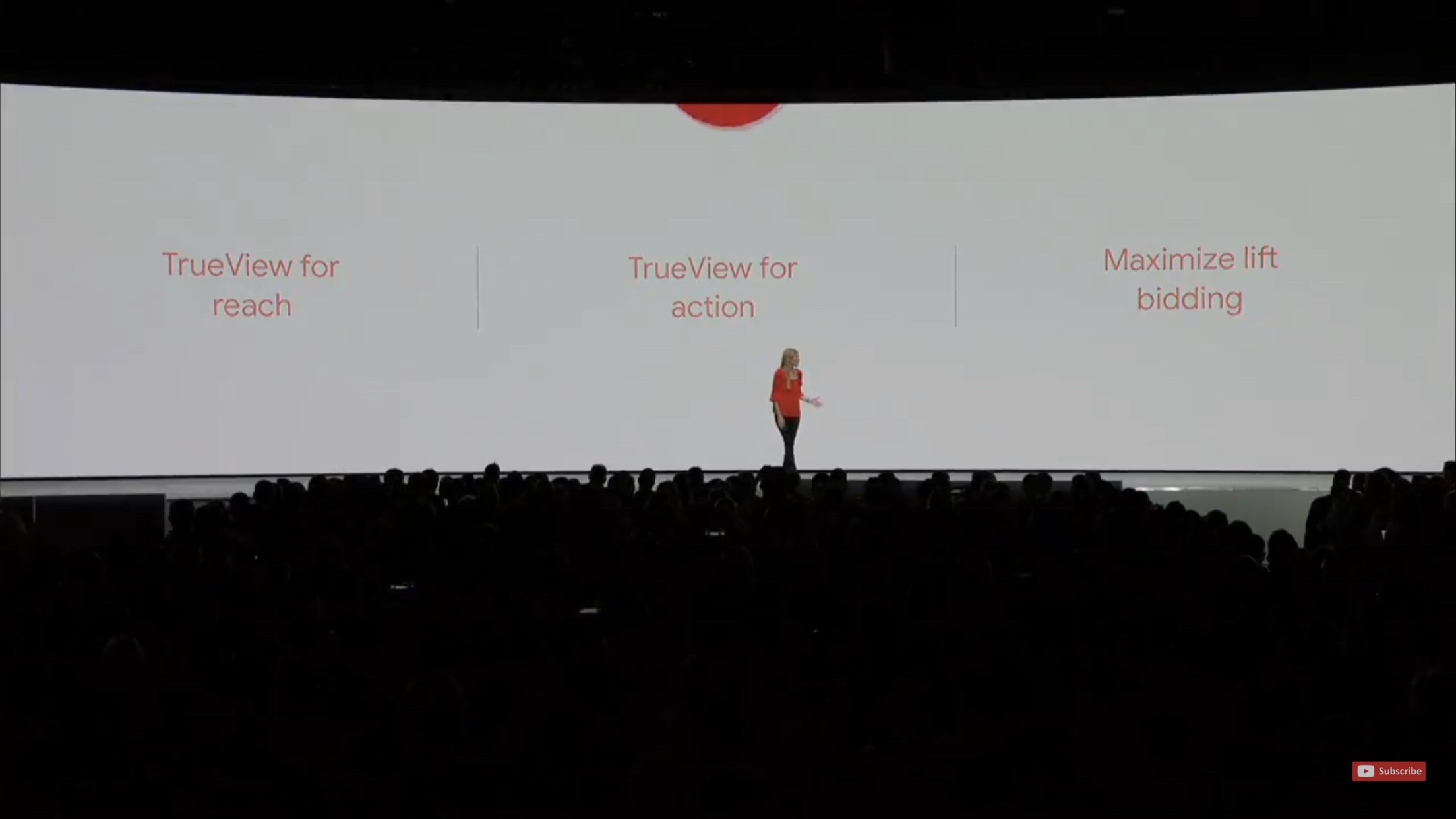 TrueView for reach: they'll help advertisers to maximize their reach
TrueView for action: as you can see in the picture below. With a TrueView for action campaign, you'll have the chance to add a banner with a CTA to your YouTube Video. The banner will stay there till the end of the video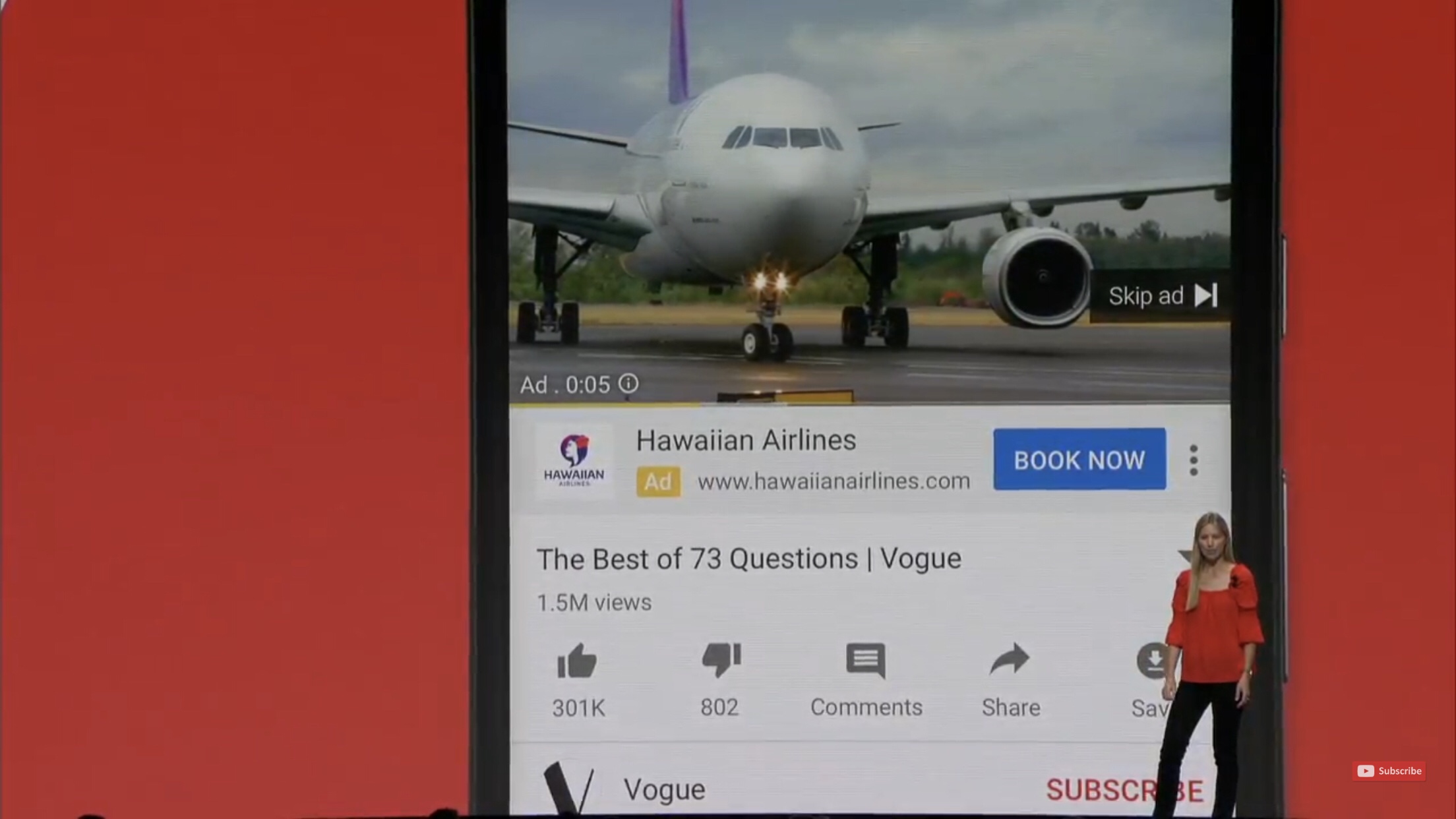 Maximize lift bidding: YouTube is a good platform if you want to increase your brand awareness. That's why Google will launch a new bidding strategy that has the primary goal to reach users that are more likely to consider a brand after been exposed to an ad.
Search
Responsive Search Ads: as I said before, Google is trying to simplifying the platform using ML. RSA are a new text ad format, advertiser can upload up to 15 headlines and 4 description line (up to 90 characters!), and Google will test all the different combinations. They'll use 3 headlines and up to 2 description lines.
Accelerated Mobile Pages: Google Ads is now natively supporting AMP.
Landing Page Speed Score: we will have an extra column with a score that shows how fast is a landing page. They score will be updated on a daily basis and advertiser will be able to track the development over a period of time.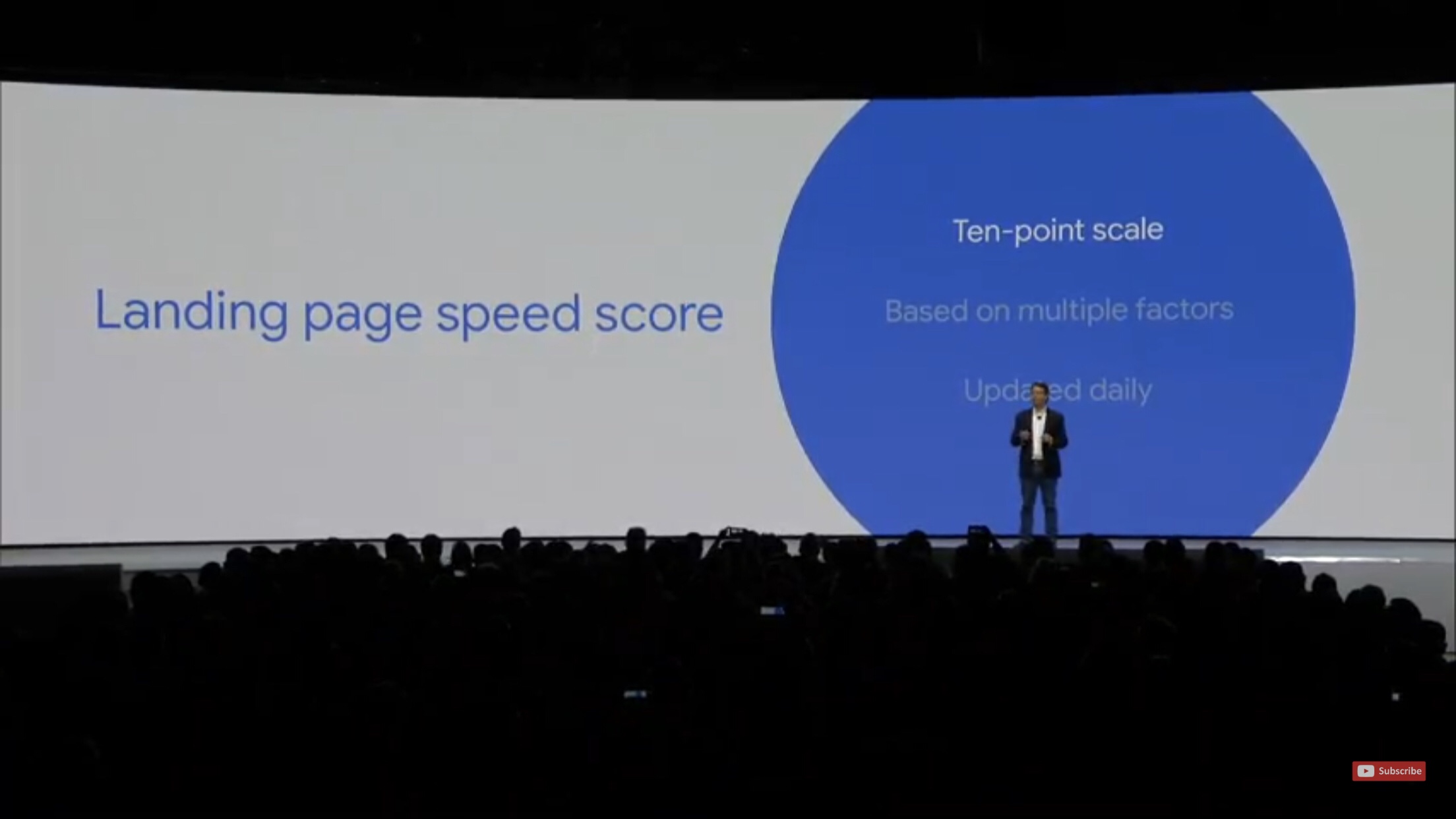 Remarketing & Cross Device
Cross device reporting: a new report in Google Analytics will help companies to better understand the customer journey of the customers
Cross device Remarketing: self-explanatory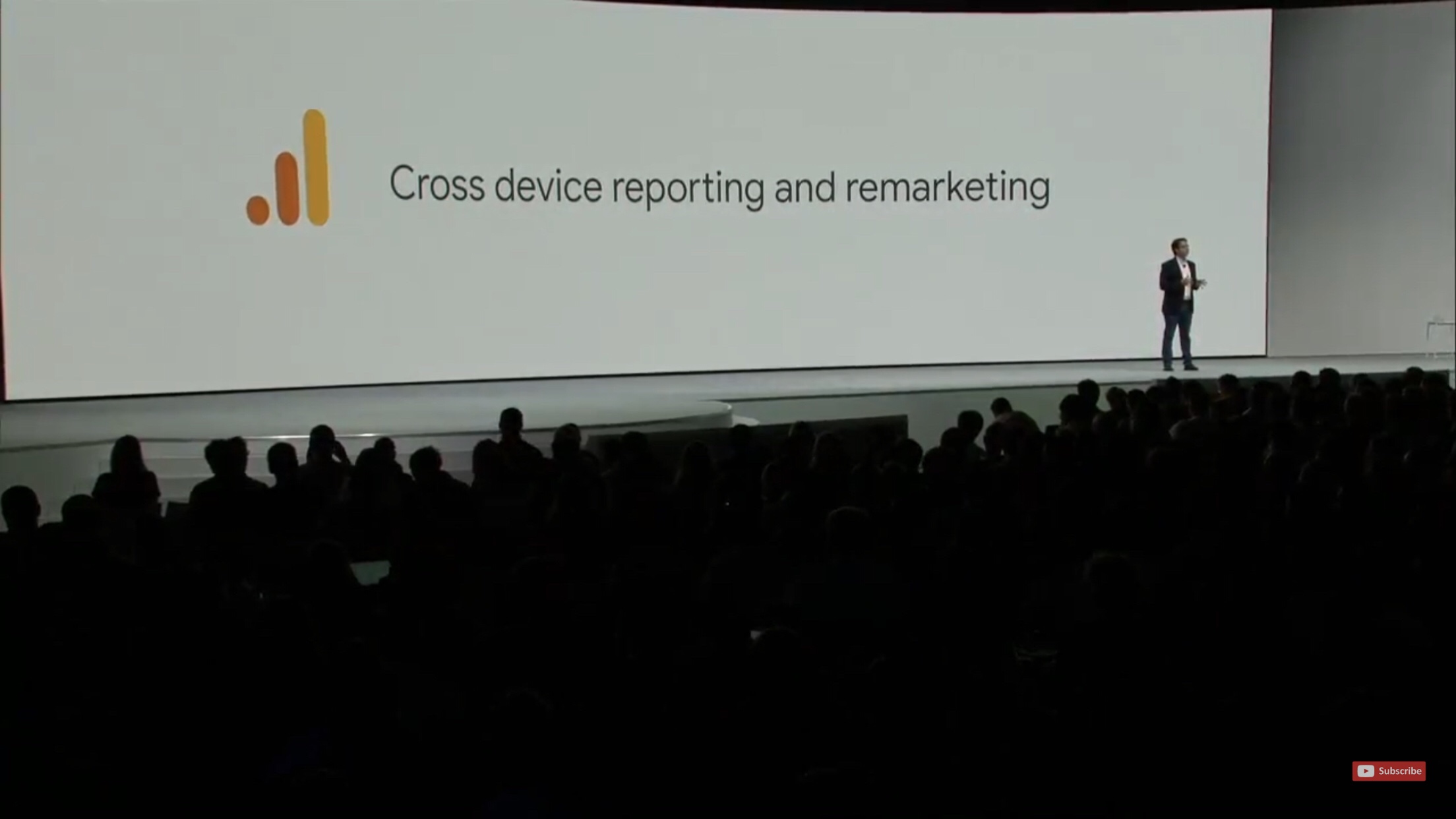 Local & Small businesses
Auto-optimized landing pages: 1/2 SME in the US Market doesn't have a website. That's why Google will offer auto-created landing pages to companies who want to advertise on Google Ads but that currently don't have a web page
Automated feeds: Google will generate the feed after crawling the website. They are also building partnerships with CMS such as Shopify
Local Campaigns: new campaign type dedicated for local businesses. It's part of the smart campaigns family, meaning that Google will choose the keywords, placements,…
New business goals: these two new goals will help companies to increase the visitors of the physical stores and focus more on acquiring new customers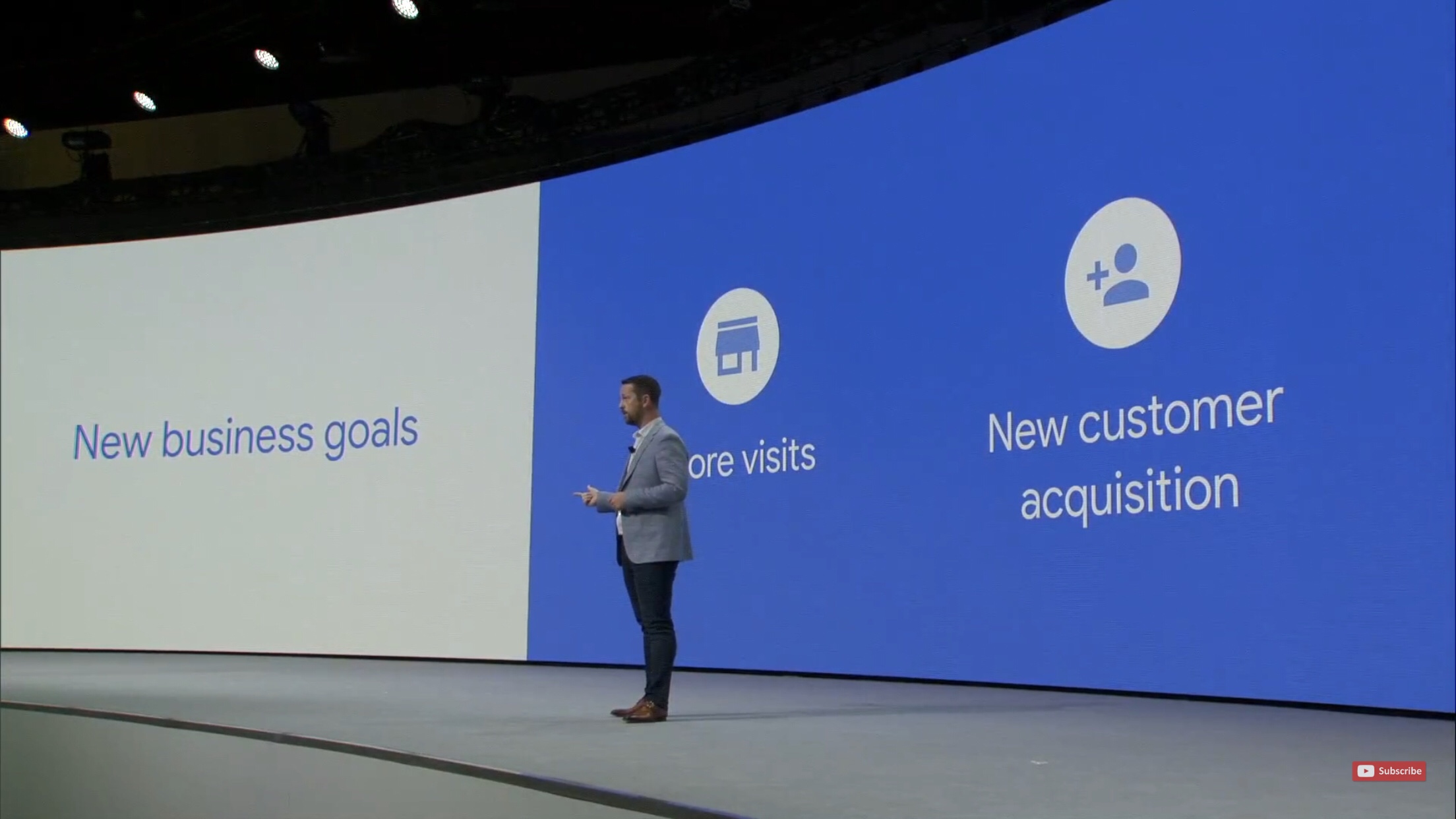 Google Shopping
Smart Shopping campaigns: with the new Smart Campaigns the advertiser will only define the budgets and the ROI goals, Google's ML will take care of the targeting. Those campaigns will be shown on Search, YouTube and Display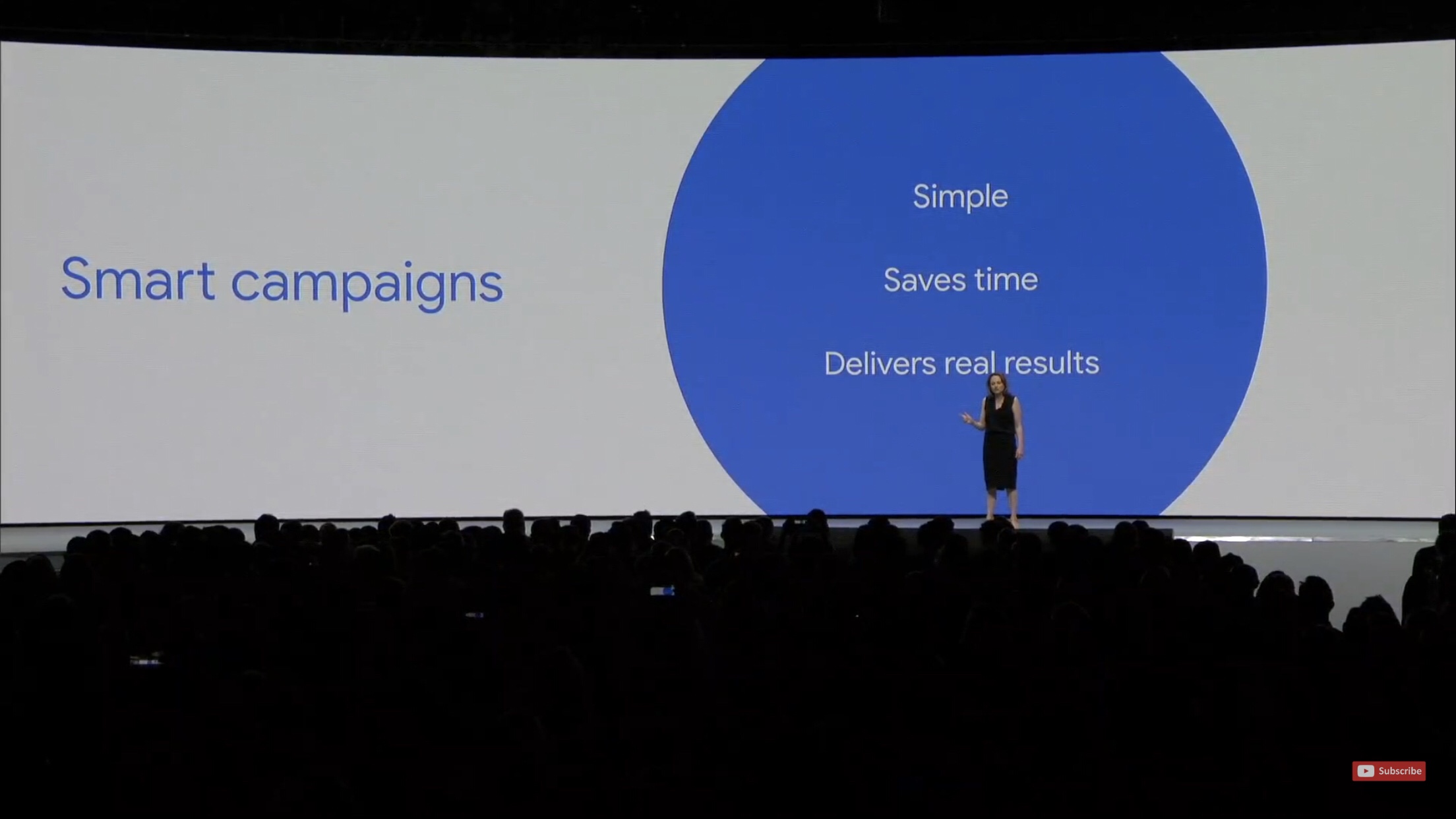 Hotel Campaigns
New Hotel Campaigns: Google's ML will help hotels and OTA to increase the amount of bookings
Google Marketing Platform
As announced, Google decided to put different products (Google Analytics, Data Studio, Double Click, GTM,..) into one single platform called Google Marketing Platform. They improved the connections between the different products and redesigned the interfaces.